How do I import WooCommerce products
Help: Import article data into WooCommerce
In WooCommerce you can import your products in the dashboard. In this short guide we will show you how to bring your Hyreka products into your WooCommerceShop.
First, the import file with the articles from Hyreka is required. How to create the csv. File is shown here
Open the import dialog
In this example the export file is called 'Article.csv'. This file name is suggested by Hyreka when exporting. At the beginning the csv. Export can be uploaded with the item information.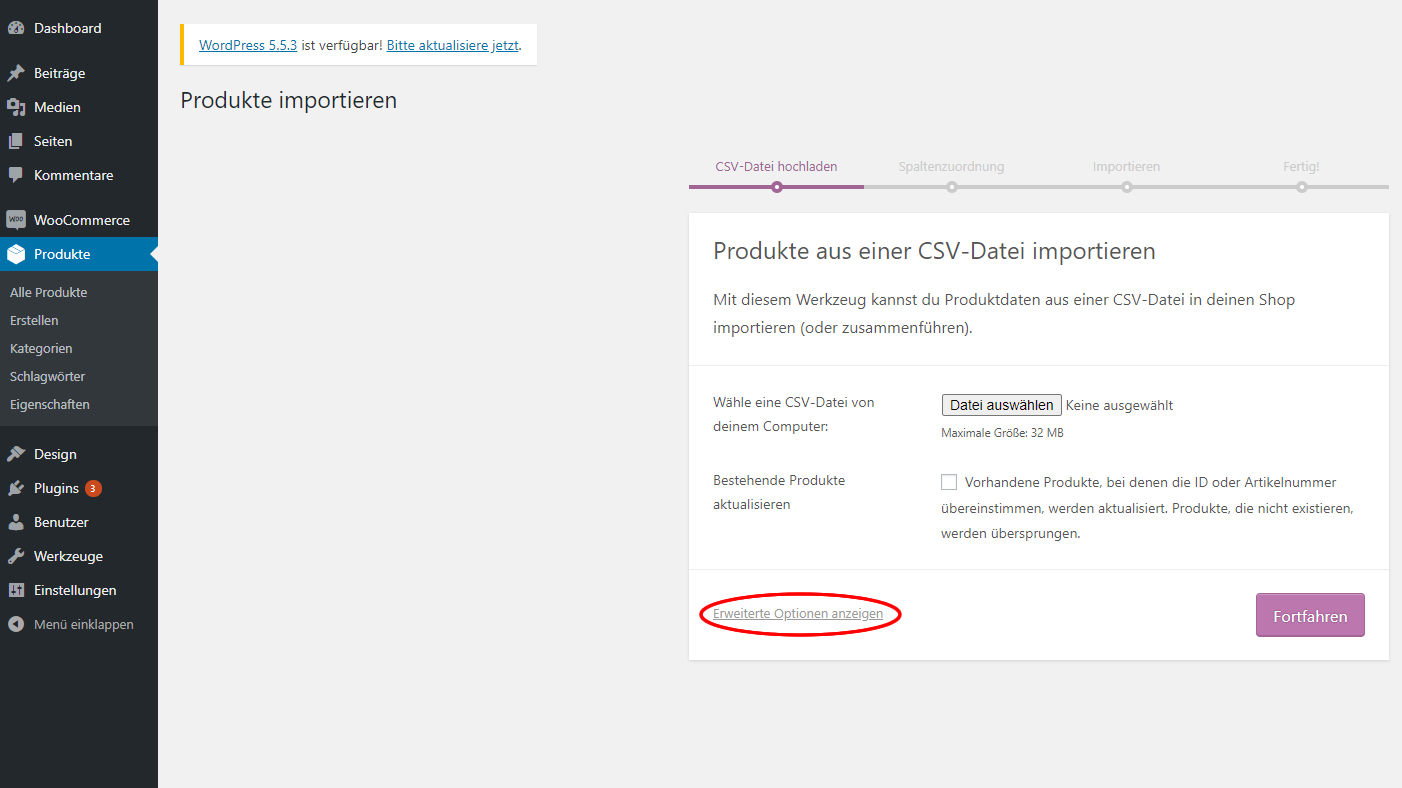 WooCommerce -> Import Products
In the following dialog select the csv. File with the article export that you previously created with Hyreka. Use the 'Update products' option if you only want to send some data records via csv. Want to update the file.

Under the option Show advanced option you can make further settings. In addition to path information, you can also use the column separator from the csv. Set file. In Hyreka, the semicolon is used by default. If you use the semicolon, you have to change this at this point, as WooCommerce uses the normal comma.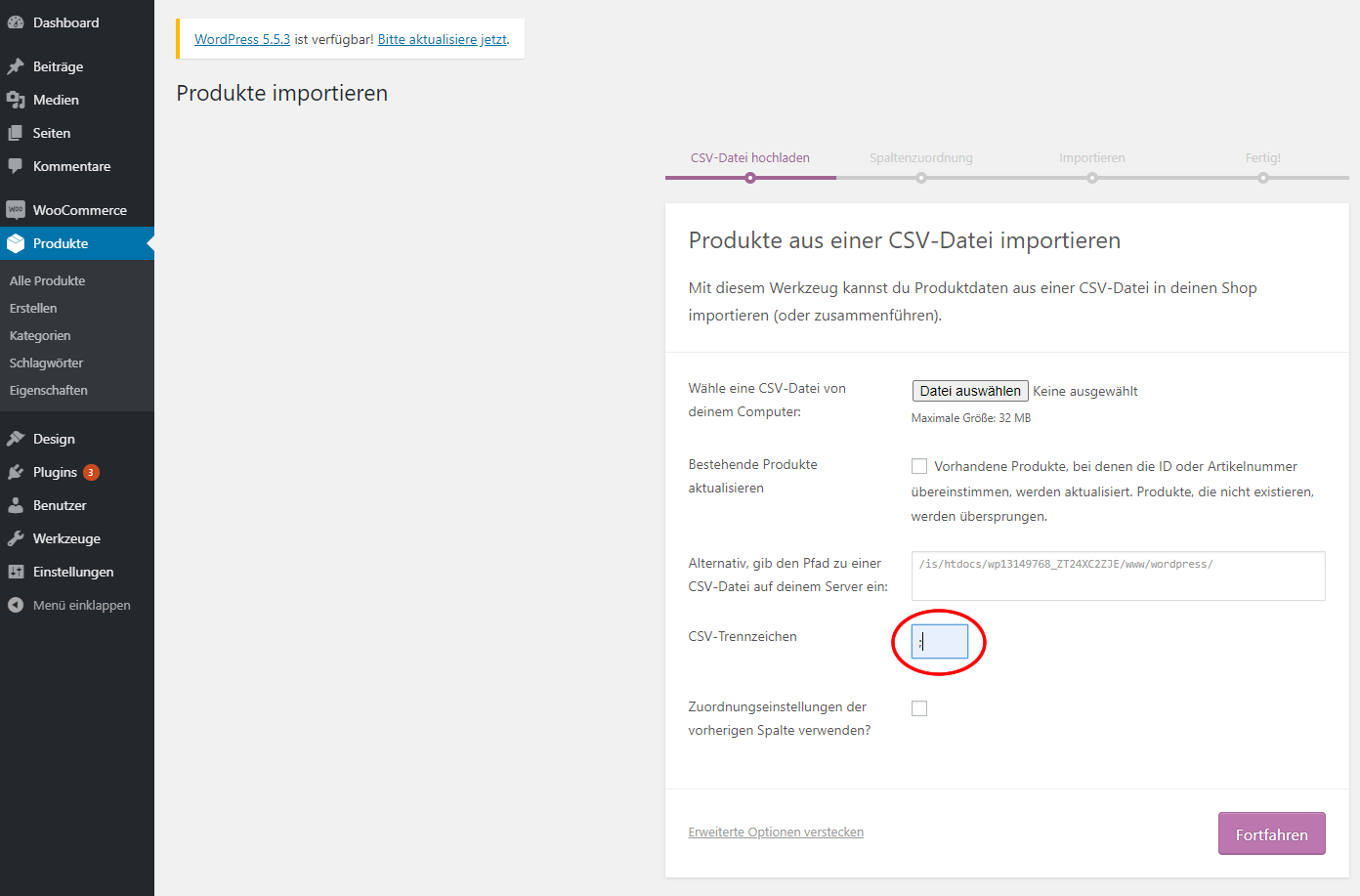 After reading in the export file, you will see the column names from the export file in the left column. On the right are the columns from WooCommerce.
The right-hand columns are designed as drop-down fields so that you can easily select the column into which the values ​​are to be imported.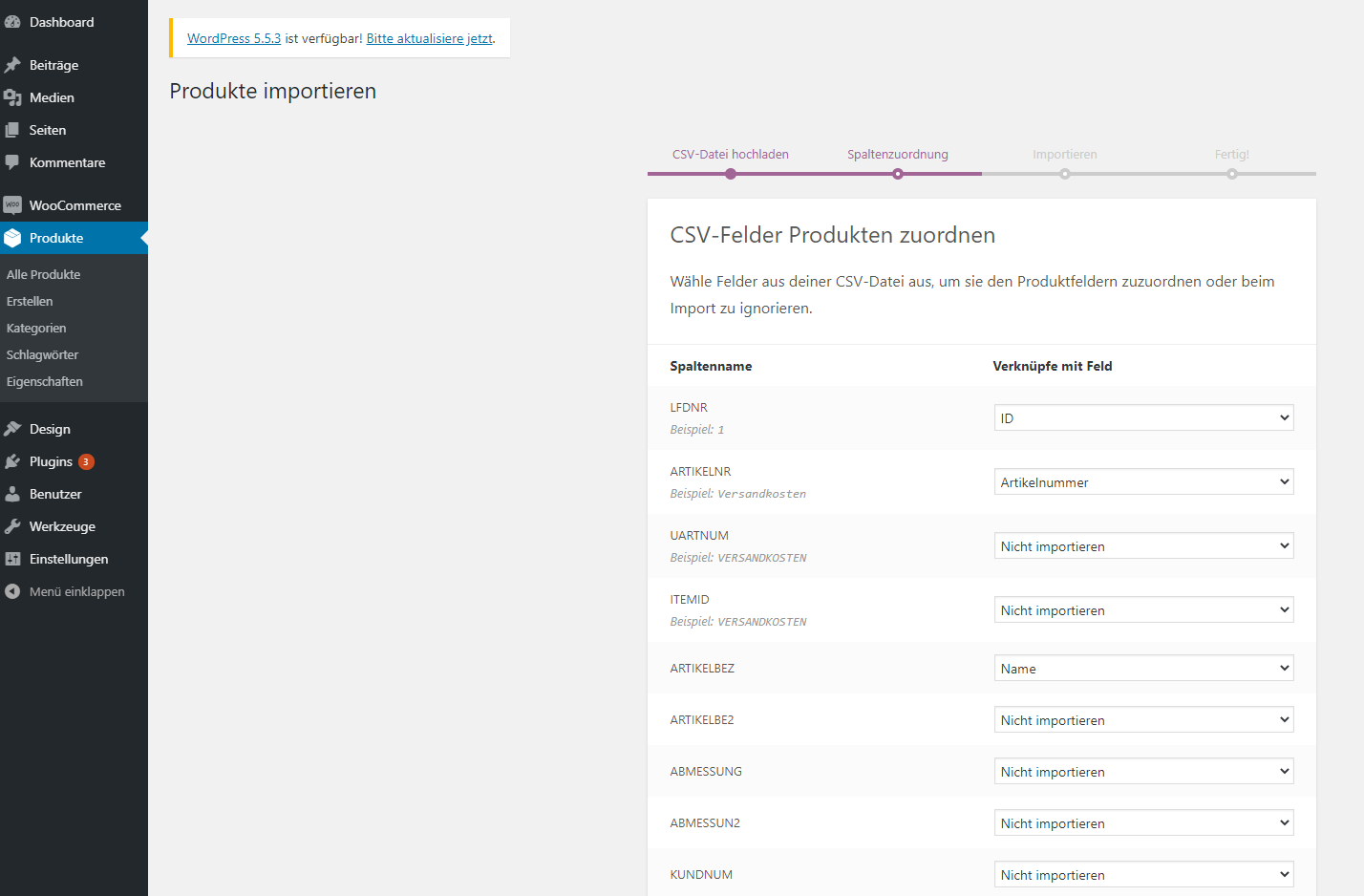 When assigning the fields, you must ensure that the correct values ​​are transferred to the columns of the WooCommerce database. A logic test does not take place at this point. This means that you will not receive any feedback as to whether your data fits into the columns or not.
It can become a bit opaque in between because WooCommerce uses different names or plugins used in the shop have changed the database structure.
Click on 'Next' to start the import process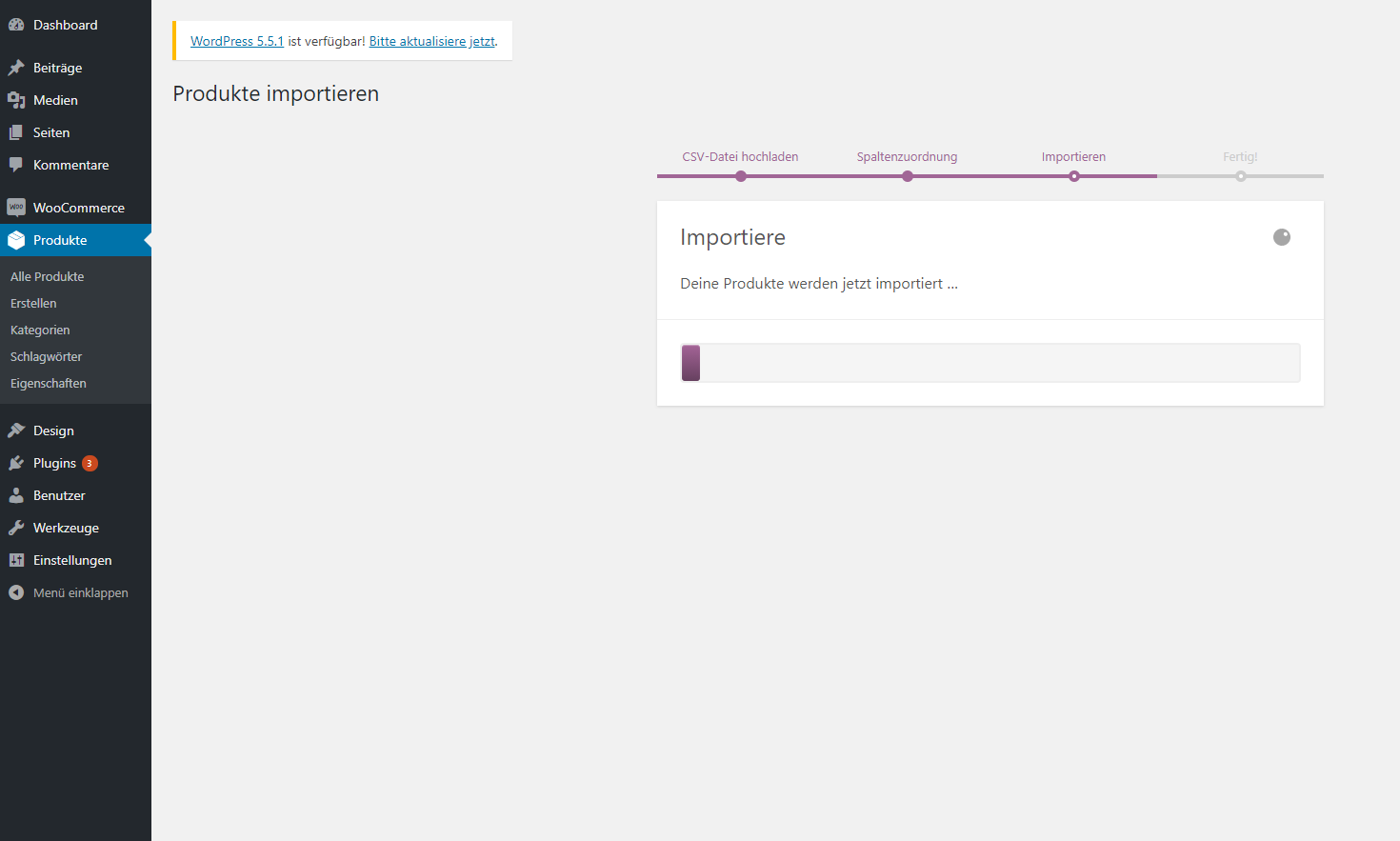 After the import has transferred all data records to the database, the import is complete. Finally, a status is displayed where a more detailed log can also be viewed.