Real estate in Ireland is affordable
Information and tips on real estate in Denmark
Hygge - this is how most of the apartments and houses in the Scandinavian neighboring country Denmark are: cozy, bright and Nordic. Real estate in Denmark in the capital Copenhagen and on the coasts is particularly popular. But there are a few things that foreign buyers should consider before buying property in Denmark.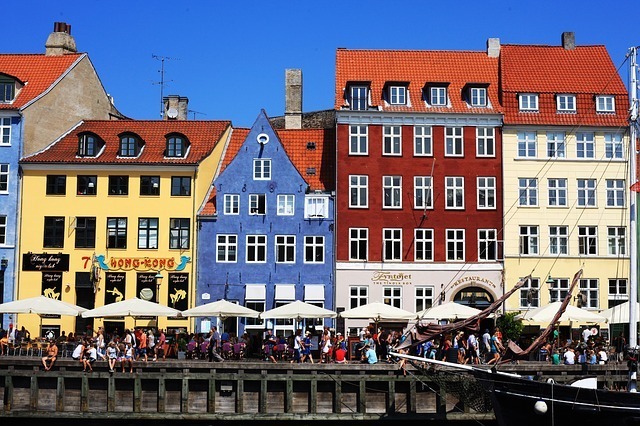 The real estate market in Denmark
The real estate market in Denmark is an expensive place: The Danish capital Copenhagen is one of the most expensive cities in the world and prices for houses have also been rising on the border with Germany for years. Nevertheless, the Danes buy - thanks to high wages and a zero-interest or negative-interest policy, which also makes expensive real estate in Denmark affordable for everyone. But experts warn of the real estate bubble bursting and interest rates rising. That would hit many homeowners in Denmark hard.
Buying real estate in Denmark for foreigners
A summer house right on the North or Baltic Sea - a dream for many Germans. A big stumbling block stands in the way of this dream of owning a holiday home in Denmark: the strict summer house regulation from 1959. This states that property is only allowed to those who have their place of residence, and thus the center of their lives, in Denmark or have been in the Kingdom for five years has lived. The Ministry of Justice responsible for this regulation only makes exceptions very rarely and only if close ties to Denmark can be proven.
Popular regions
Properties near the German border are particularly popular with German buyers: many Germans decide to move their place of residence entirely to Denmark and only go to Germany to work and shop. The good infrastructure with German-Danish schools, sufficient train connections and a very good health system make commuting attractive for families in the border area. But the metropolis of Copenhagen and the larger Danish cities of Aarhus, Odense, Roskilde and Esbjerg are also very popular. The real estate prices there are correspondingly high.
Popular cities in Denmark:
Real estate in Denmark - wide range of houses and apartments
Red, yellow, blue and made entirely of wood - this is what the typical Danish summer houses on the coasts of the North and Baltic Seas and on the numerous islands look like. They are smaller than normal single-family houses, but with up to 1,000 square meters they still offer plenty of space for relaxed holidays. Most of the summer houses are prefabricated. In addition to summer houses, the range of single-family houses, semi-detached houses and townhouses in Denmark is large, because most Danes decide at some point to buy their own home. Only in the really big cities like Copenhagen and Aarhus is there a wide range of chic city apartments for rent.
Lufthansa.com flies you to Denmark - save with the vouchers when booking.