Which vegetables would relieve constipation?


The slippery elm bark
The slippery elm (Ulmus fulva) is a tree native to North America. Its bark contains natural mucilage that can "soften" dry stool that is stuck in the large intestine and thus help it to be easily emptied. The products available on the market often have the original English name: Slippery Elm Bark
Slippery elm bark has been used by the Indians of North America as a remedy for gastrointestinal diseases for many centuries, as it can relieve both colic-like pain and irritation in inflammatory bowel disease (Crohn's disease).
Preparations made from slippery elm bark are not only an effective laxative, but also an excellent intestinal care and intestinal cleanser.
The gel from the bark is also effective against diarrhea and heartburn, so it has an overall regulating effect on the digestive system.
Simply stir 2 teaspoons of the bark powder in 250 ml of cold water, boil the water while stirring, remove the pot from the stove and stir again vigorously. The gel is left to cool, filled into a sealable bowl and stored in the refrigerator (it can be kept there for approx. 5 - 6 days). One takes it as needed, z. B. 2 times a day each 2 tbsp.
The gel can also be given to dogs suffering from gastrointestinal problems. Dogs up to 10 kg are given 5 ml drizzled over the food twice a day. Dogs weighing 10 kg or more 10 ml twice a day.
* We recommend this product: Elm bark, Slippery Elm Bark powder
The natural squatting position makes it easier to pass stool
Since today's toilets no longer allow the natural squatting posture in which humans have relieved themselves for thousands of years, this aspect also contributes to the widespread spread of constipation.
If you are constipated, you could try to simulate this posture with simple measures on the toilet. Often that alone helps to have much easier bowel movements again. Details on the natural squatting posture can be found here: The natural squatting posture
* You can find a medical toilet stool for the natural squatting posture here at this link.
Acupressure can clear constipation
Acupressure is a measure that costs nothing and is always at hand in the truest sense of the word. To do this, apply slight pressure to the perineum (perineum) with the index and middle fingers when constipated. This is the area between the vagina and anus or the scrotum and anus. The pressure is maintained for several seconds and is applied backwards towards the back. Then you release the pressure and press again. The first results can often be seen after several pressure impulses.
In a study from April 2015, the researchers around Dr. Ryan Abbott of the University of California constipated patients how to do acupressure at home for the next four weeks whenever they felt they needed to go to the toilet (and after urinating). The acupressure was then used three to four times a week and had tremendously positive effects.
The stool became softer, the muscles relaxed and those nerves were stimulated that made for stronger bowel movements and thus for faster stool excretion. More than 80 percent of the study participants were so enthusiastic about the effects of acupressure that they continued with it after the end of the study. More than 50 percent of the participants also reported that existing hemorrhoids had improved thanks to acupressure.
* This article contains advertising. Our website contains affiliate links (* mark), i.e. references to partner companies, e.g. to the Amazon website. If a reader clicks on an affiliate link and subsequently on a product from our partner company, we may receive a small commission. This means that we cover part of the costs we have for the operation and maintenance of our website and can continue to keep the website free of charge for our readers.
donation
Your donation helps us
If you enjoyed this article, we would appreciate a small contribution to our work! Donate now with Paypal.
display
Distance training to become a holistic nutritionist
Are you interested in what's in our food and want to know how nutrients and vital substances affect the body? Do you want a healthy life for yourself, your family and fellow human beings? Nutritionists are popular - but the holistic aspect that is needed for sustainable health is often forgotten when giving advice. At the Academy of Naturopathy, you will get to know the connections between lifestyle and diet as well as physical and psychological well-being.
That educates interested people like you in around 16 months to become a holistic nutritionist out.
Is this article worth reading?
Share this article
swell
William Khoury-Hanold, Akiko Iwasaki et al. Viral Spread to Enteric Neurons Links Genital HSV-1 Infection to Toxic Megacolon and Lethality. Cell Host and Microbe, 2016
Talley NJ, Risk of developing colorectal cancer and benign colorectal neoplasm in patients with chronic constipation, Aliment Pharmacol Ther., July 2014
University of Iowa, Constipation Most Common Cause Of Children's Abdominal Pain, ScienceDaily. December 18, 2007
Video acupressure: https://www.youtube.com/watch?v=Ce8_qxUKCa0
Abbott R et al., Effect of Perineal Self-Acupressure on Constipation: A Randomized Controlled Trial, J Gen Intern Med. 2015 April
Attaluri A, Rao SS, et al. Randomized clinical trial: dried plums (prunes) vs. psyllium for constipation, Aliment Pharmcol Ther, April 2011
Anwarul Hassan Gilani, Sheikh Arshad Saeed et al., Ethnopharmacological studies on antispasmodic and antiplatelet activities ofnFicus carica, Journal of Ethnopharmacology, September 2008
Hak-Yong Lee, Soo-Wan Chae et al., Effects of Ficus carica paste on loperamide-induced constipation in rats, Food and Chemical Toxicology, March-April 2012
Chae SW et al. Effects of Ficus caricapaste on constipation induced by a high-protein feed and movement restriction in beagles, Lab Anim Res, December 2011
Mustali M. Dohadwala, Joseph A. Vita, Grapes and Cardiovascular Disease J Nutr, September 2009
Yang XJ, Gabriel A et al., Epidemiological study: Correlation between diet habits and constipation among elderly in Beijing region, World J Gastroenterol, October 2016
Bae SH, Diets for Constipation, Pediatr Gastroenterol Hepatol Nutr, December 2014
Lever E. et al., Systematic review: the effect of prunes on gastrointestinal function., Aliment Pharmacol Ther., October 2014
Notice on health issues
This information is passed to the best of my knowledge and belief. They are intended exclusively for those interested and for further training and are in no way to be understood as diagnostic or therapeutic instructions. We do not assume any liability for damages of any kind, which arise directly or indirectly from the use of the information. If you suspect illness, please consult your doctor or alternative practitioner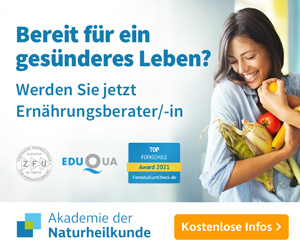 Subscribe to Newsletter
Exciting information about health and nutrition
1x per month
Login Successful. You will shortly receive a confirmation at the specified email address.
With your registration you allow the regular sending of the newsletter and accept the data protection regulations.
HEALTH CENTER © 2021 Neosmart Consulting AG. All rights reserved.